I was once in January 2011 in the Tazi as last night in Morocco, because the Tazi is centrally located and relatively cheap. For the same reasons we wanted to stay there again. But this time we arrived by car. I had to park the car in another parking lot and we walked to the Tazi. They also had a room available, which should cost 420 Dh. We acted down to 400. The price was for two persons and without further ado. We were assigned a greasy guy to pick up the car and unload the luggage. We refused, but went with him to get the car. For the 15 minutes we had to pay there 20 Dh, or we had already paid when we left. The greasy guy planted himself on the passenger seat and opened the window to make himself comfortable.
Continue reading

"🇲🇦 Review about the "Grand Hotel Tazi Marrakech""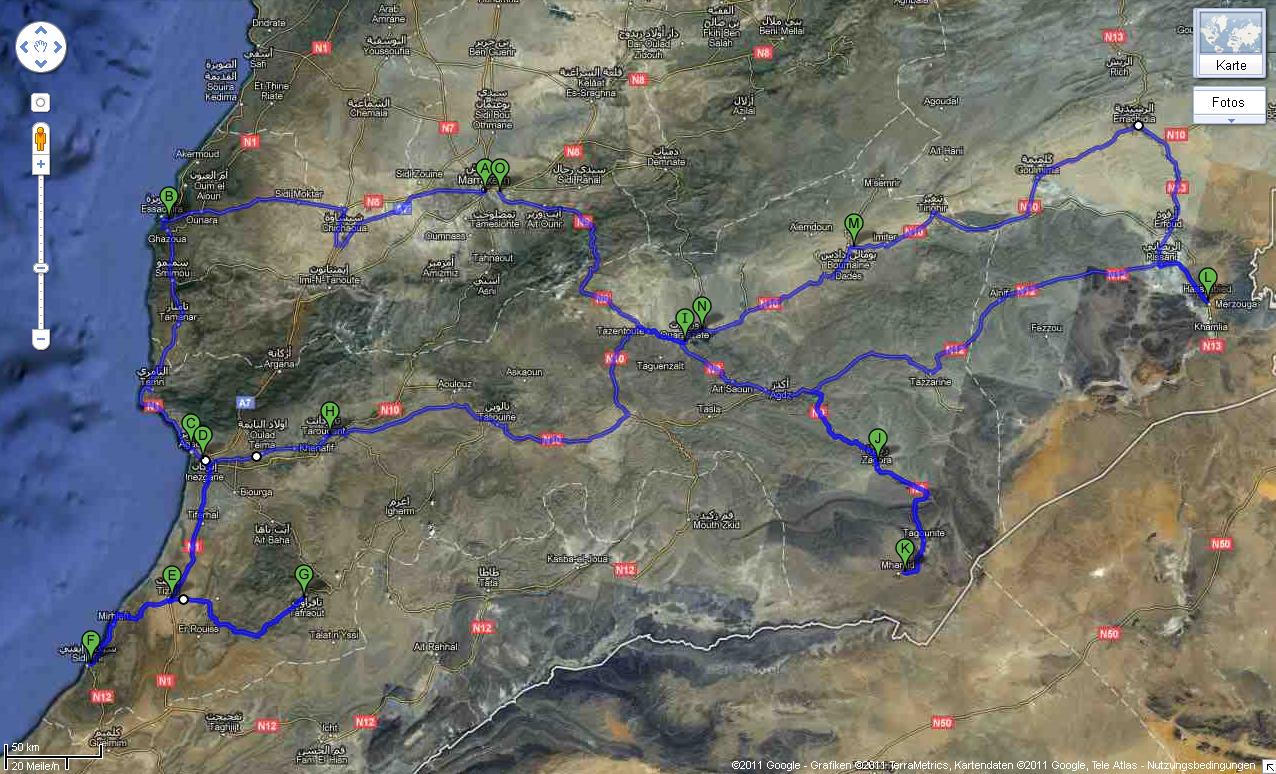 Travelogue of a tour through Morocco in January 2011. Due to a spontaneous idea the flight and a hostel for Marrakech were booked cheap in November. On the spot we should finally see where we are going. The destination should be cheap, warm and culturally diverse. Unfortunately, the tour had to take place alone, which has certain advantages and disadvantages. On the one hand, one does not have to pay attention to the sensitivities of someone, on the other hand, one cannot share great experiences and impressions.
Continue reading

"🇲🇦 2011 Morocco – Intro"